Kelly Farrell – Lead Vocalist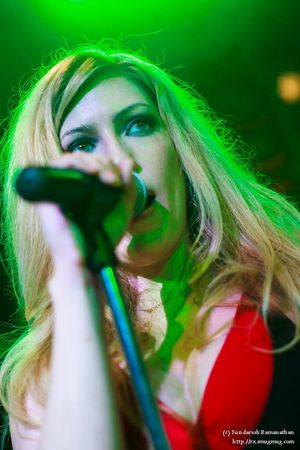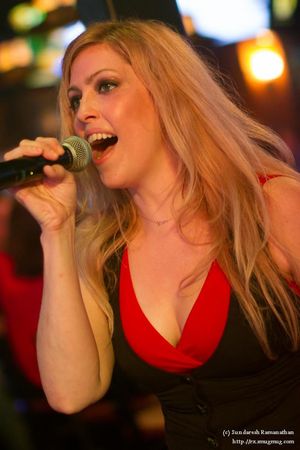 Kelly grew up in Indianapolis, but has lived all over the U.S.  She started out performing in production shows at amusement parks and various theaters.  She was a lead singer in Las Vegas lounges and on Carnival Cruise lines.  Her soulful style and positive energy will keep you entertained throughout the performance and drive you to the dance floor. 

Jeff "Bones" Morris - Keyboards & Vocals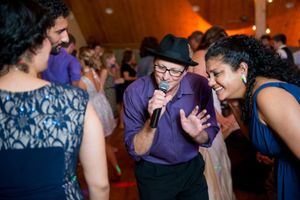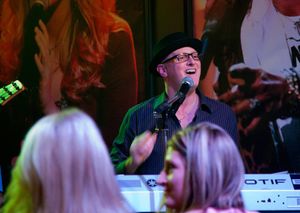 An Indianapolis native, Bones has been performing throughout central Indiana with some of Indy's best bands for the past two decades.  Playing with bands such as the Fins, The Dain Claffey Band, Snozzberry Jam, and The Screaming Martinis, he's had the opportunity to open for such national acts as The Guess Who, Rick Derringer, Pat Travers and The Marshall Tucker Band.  With over twenty years of performing, Bones developed his own unique playing style on the keys as well as his vocals. 

 
Tony Seiler – Drums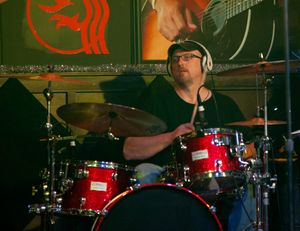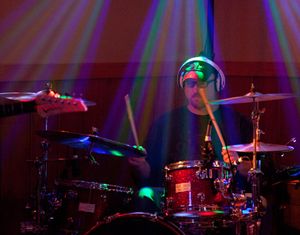 Tony has toured with Duke Tumatoe, Endless Summer Band, Catawampus (Nashville, TN), Pure Gold, Gypsy Harbor, Diamond Edge and many others, playing over two-hundred shows a year. Tony has also recorded at numerous studios with several bands. You've heard his work on countless TV & radio jingles, and even some movies. He loves to stay busy.

Gregg Jones - Guitar
Gregg brings excellent musicianship combined with the desire to play for the song and the band.  Gregg is a team player who adds fireworks and fun to an already exciting and crowd pleasing dance/party band! A veteran of the central Indiana music scene, Gregg has played with multiple outstanding bands and rocked some of the best stages in Indiana.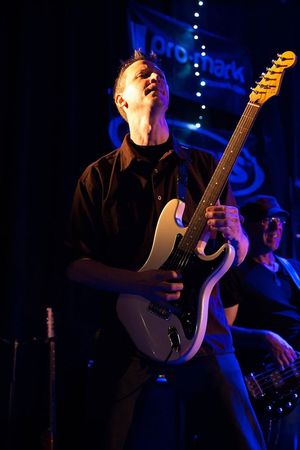 Xander Myers - Bass & Synths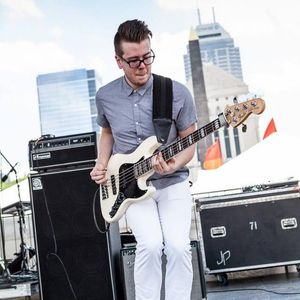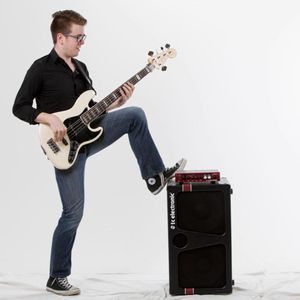 Joining Ripple Effect at just 22 years old, Xander Myers already had 12 years of musical experience under his belt.
He started playing bass when he was 10 years old and plans to pursue it as a career.
He was the principal chair for upright bass in his high school orchestra, was named to the Indiana All-State Orchestra, was a member of the Indianapolis Philharmonic Orchestra, received numerous gold awards for solo and ensemble performances, and has performed with numerous groups and musicians around the country ranging from jazz trios to rock bands.
In 2012, Xander's involvement with a rock project helped them to be named a part of the lineup for the Millennium Music Festival in Harrisburg, Pennsylvania, and his talents helped in the group receiving the first 100% score by the judges at I Am Fest's Battle of The Bands competition in Chicago, Illinois.
Despite his accomplishments, Xander believes his musical journey is just beginning.